Tell us a little about what you need, and we'll respond quickly with our price and estimated turnaround time.
Need an appraisal now? Order securely online for an accurate, reliable appraisal to fit your specific needs.
When you need to know the true value of a property, you need an expert. Find out about the appraisal process.
Western PA's Certified Green-Energy Efficient Home Appraisal Services for Beaver, Allegheny, Lawrence & Mercer Counties
For years, mortgage lenders and consumers, as well as other real estate professionals, have relied on our expertise to provide high-quality residential appraisal valuations on all sorts of real estate including Green-Energy Efficient homes in Western PA. From our office in Beaver, PA we continuously keep up with local real estate trends throughout the greater Pittsburgh area. Out goal is to deliver you reliable home valuations. We are licensed to perform residential appraisals in Beaver, Mercer, Allegheny and Lawrence counties.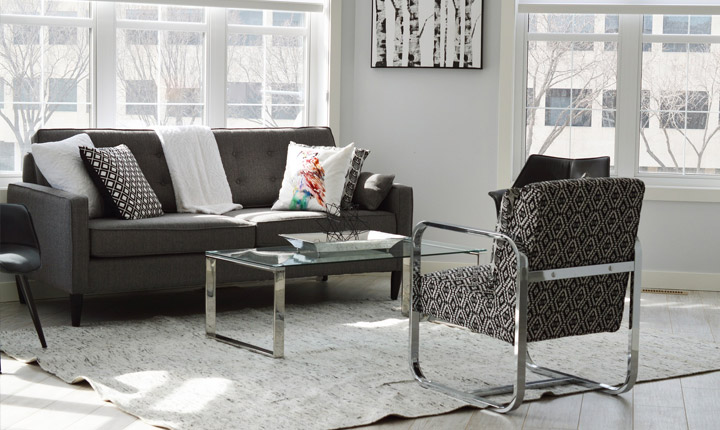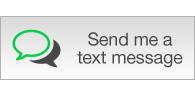 Today's Rates
| Mtg Loan | Rate | APR |
| --- | --- | --- |
| 30-yr Fixed | 4.55% | 4.7% |
| 15-yr Fixed | 4.01% | 4.22% |
| 1-yr Adj | 2.76% | 3.42% |
* national averages
There was a problem returning the RSS feed.

&nbsp
FHFA Raises Conforming Loan Limits for Fannie, Freddie
12/4/2019 6:30 AM
The Federal Housing Finance Agency announced Nov. 26 that it will raise the conforming loan limit for Fannie Mae and Freddie Mac to $510,000, up from $484,350, Housing Wire reported. This will be the fourth consecutive annual increase, during which time the limit has increased by more than $93,000...Read More
&nbsp
Fed Beige Book Reveals Increased Construction Activity
12/4/2019 6:30 AM
Both residential and commercial construction activity was steady to moderately higher in most Fed districts during the past six weeks, but home sales remained mostly flat or showed only slight increases, the Federal Reserve reported Nov. 27 in its latest Beige Book. Overall economic activity showed [......Read More
&nbsp
Cap Rate Compression Expected to Stop as the 2020 Election Draws Closer: Experts
12/4/2019 6:30 AM
Cap rate compression in the current market likely will stop as the 2020 presidential election nears and investors re-evaluate their exposure to domestic and geopolitical risks, according to investment advisory firm National Net Lease Group, GlobeSt.com reported Nov. 27....Read More
&nbsp
FHFA to Again Propose Enterprise Capital Rule for GSEs
11/27/2019 6:30 AM
The Federal Housing Finance Agency announced Nov. 19 that it will once again propose capital requirements for Fannie Mae and Freddie Mac involving the "entire regulation," a plan first proposed in 2018. The proposal is expected in 2020, and will coincide with the end of conservatorship for the gover [......Read More
&nbsp
CFPB Reconsiders TRID Rule, Reviews Mortgage Disclosures
11/27/2019 6:30 AM
The Consumer Financial Protection Bureau announced Nov. 20 it will review the TILA-RESPA Integrated Disclosure Rule and may eliminate it. The bureau will consider public comments as it also evaluates modifying or expanding TRID, which has caused significant concern among mortgage and title companies [......Read More
&nbsp
Industrial Real Estate Sector Starting to Exhibit Signs of Slowdown, Reis Data Shows
11/27/2019 6:30 AM
The industrial sector may be cooling off, according to real estate research firm Reis, National Real Estate Investor reported Nov. 21. Industrial tenants are expected to absorb about 50% less space over the next two years than was absorbed during the past two, and 18 markets saw negative net absorpt [......Read More
&nbsp
IRS Boosts Enforcement of Syndicated Conservation Easements
11/20/2019 6:30 AM
The IRS announced Nov. 12 that it's ramping up enforcement actions for syndicated conservation easement transactions, looking for overstated values from more than a billion dollars in easements donated to charity. The IRS says it intends to end "abusive" transactions that defraud the government of r [......Read More
&nbsp
Public Offering of Shares in Fannie and Freddie May Be Available By 2021: FHFA
11/20/2019 6:30 AM
A large public offering of shares in Fannie Mae and Freddie Mac will probably be ready by 2021 or 2022, according to Federal Housing Finance Agency Director Mark Calabria, National Real Estate Investor reported Nov. 13. Calabria said he expects the FHFA to have a rule dictating capital requirements [......Read More
&nbsp
Widespread Acceptance of Digital Mortgages Years Off: Fitch
11/13/2019 6:30 AM
Concerns over enforceability, technology and security could delay broad acceptance of digital mortgages for several years, according to ratings agency Fitch Ratings, HousingWire reported Nov. 5. While some government and mortgage industry entities have made progress, the use and acceptance of electr [......Read More
&nbsp
WeWork May Leave Landlords with Empty Space, Bills: Report
11/13/2019 6:30 AM
Some landlords who signed leases with beleaguered co-working operator WeWork may be left with both vacant space and the bills for tenant improvements because the We Company structured its leases through LLCs that are not guaranteed by its holding company, according to real estate advisory firm Georg [......Read More
---